The Original Pancake House
Driving down Camelback Road past Fashion Square mall tucked away lies The Original Pancake House. From the outside, the white exterior of the building doesn't look like much, but this hidden gem is the perfect spot to enjoy a great breakfast. It is very hard to find because it blends in so well next to the Motel 6, so don't drive by too fast! Planted out front are cute buckets of beautiful brightly colored flowers. It adds a great look to the front of the restaurant. I know there are plenty of other cute modern breakfast places, but this hands down has the best breakfast in Old Town.
From the teal booths to the confetti colored tables the inside of the restaurant has an old-school diner atmosphere, complete with an older New Mexico look. Everything is brightly colored, including the yellow walls. The staff is all super friendly and have amazing customer service, constantly trying to make their customers happy by removing unused plates and walking around with a smile on their face.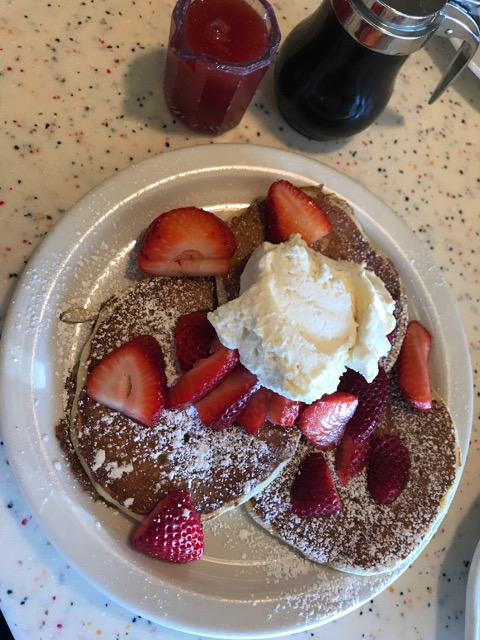 Besides the antique interior of the restaurant and the staff, people come here for the Pancakes! The food here is delicious. One side of pancakes will come with anything you order on the menu, so if you want to try Eggs Benedict or an Omelette you can still enjoy the famous Pancakes as well. The pancake recipe is the same recipe used from 1953. The pancakes are so fluffy they will melt in your mouth. My favorite is the Strawberry Pancakes because they come with fluffed whipped cream and the most scrumptious strawberry syrup. It is so delicious and addicting you will crave more. The sweet taste of strawberries is pureed just right to where it is not too thick and has a great consistency laying over your pancakes perfectly. They use the highest-grade meat you can choose from sausage or bacon, so don't forget your side of crispy bacon. I hope you enjoy it as much as I did!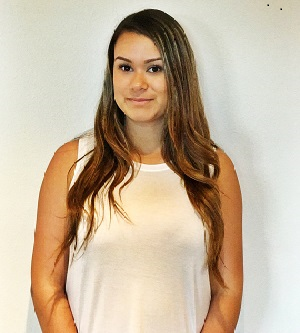 Nicole is a 22 year old Nanny in Scottsdale, Arizona. Aside from nannying she loves writing and hopes to start her own blog one day. Nicole is originally from Highlands Ranch, Colorado; a suburb outside of Denver. She attended Highlands Ranch High School and graduated in 2013. Taking a year off after High School to figure out her future endeavors, she finally made the decision to move to Scottsdale in August of 2014. She started taking classes at Scottsdale Community College and then is when she found her passion in writing. Nicole has the cutest 2 year old dog that she loves taking on hikes around the valley. Aside from that she is always discovering the newest concepts and trends in Old Town Scottsdale, in hopes to share them with others!