McFate Brewery
I wouldn't call myself a huge beer drinker, but McFate Brewery's beers are so tasteful they may just turn me into one. McFate Brewery on 1312 N. Scottsdale Rd is a very popular hip Brewery. With a chill setting come enjoy a brew on a huge dog friendly patio. That's right, don't leave your pup at home for this one, they have gravel and turf seating areas on the patio, where you can choose what works best for you and your pup.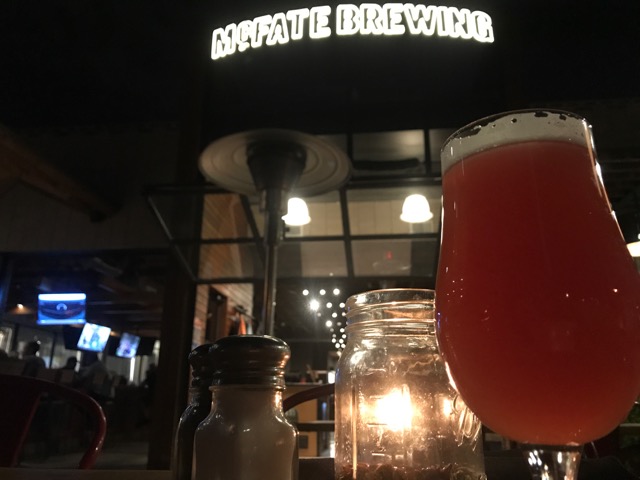 Out on the patio you'll see a large metal fireplace, with red umbrellas scattered throughout, and a large tree in the center. Bushes, cacti, and other plants surround the exterior of the patio for appealing scenery. If you would like to sit indoors there are booths and high top seating as well. There are several TV's for entertainment above the 360˚ bar, which also has an outdoor bar. The servers are all dressed very casual wearing their McFate T-shirt's and hats that are also available for purchase.
Aside from the casual dress code, the environment of the restaurant is very laid-back, with a mixture of today's pop hits, and rock music playing in the background. The atmosphere has a very fun vibe. During the day they have several games out on the patio to play like corn hole, or giant connect four. There are a lot of long wooden tables if you would like to host a party, or if you have a larger group of people. This is the perfect place to come for large groups because they have the tables and room to occupy you.
As I take my first sip of a cool and refreshing Craison beer, that has a sweet cranberry taste to it, I feel refreshed and ready to take my first bite of warm and salty Beer Cheese Pretzels. Another appetizer favorite is the housemate Guacamole. It is made to perfection and isn't too chunky but still has enough flavors to keep my taste buds wanting more. McFate is known for their thin crust Pizza's. Which is a crowd favorite. You can choose from the standard Mozzarella, Tomato, and Basil pizza, or try the Sow Sweet Pizza, which has Prosciutto, Fig Jam, Mozzarella, Goat cheese, and sliced Apples. The Sow Sweet Pizza is very flavorful as all of the flavors really mesh well together and bring just the perfect amount of sweet taste of the apple that really complements well with the goat cheese. The crust is fired perfectly where it isn't too cooked where it gets flakey and burnt it is crisped just right.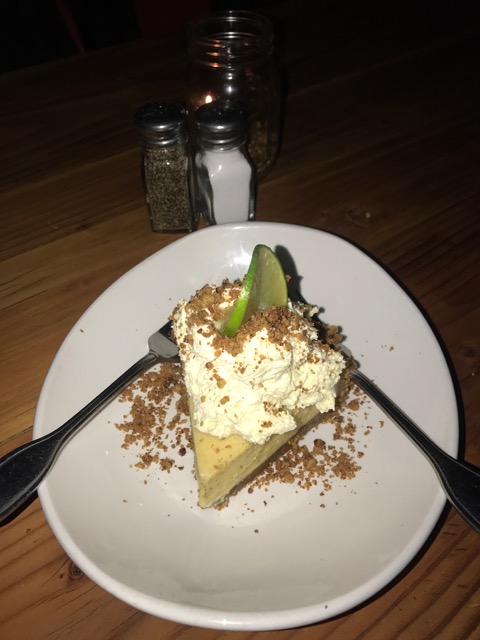 Other items on the menu include, a Hawaiian Salmon dish, Maui chicken salad, and Burgers. The most popular burger is the Roasted Garlic Burger. The Chicken Club Sandwich is also on the top 3 most popular items on their menu next to the Pizza's, and the Roasted Garlic Burger. Throw in a side of tots and you have the perfect meal to enjoy with your beer.
Another great pair is the Street Tacos and the Hatch Chile Beer. The Jalapeño kick in the beer with the spice in the tacos brings a great spicy taste and really pairs well together. If you aren't a spicy person then try the Fateful IPA, this is the most popular beer on the list. A seasonal beer and one that is super popular right now, is the Blonde Oatwine. The beer has a bourbon flavor and is a sipper beer that you will want to slowly enjoy through your meal. A few other beers on the list are the McFate Pilsner, McFate Chocolate Twist Milkshake, Pueblo Vienna Lager, and McFate's Irish Red. Bring your group of friends and enjoy pleasant scenery, fun vibes, good food, your dogs, and beer!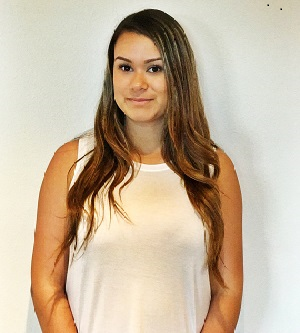 Nicole is a 22 year old Nanny in Scottsdale, Arizona. Aside from nannying she loves writing and hopes to start her own blog one day. Nicole is originally from Highlands Ranch, Colorado; a suburb outside of Denver. She attended Highlands Ranch High School and graduated in 2013. Taking a year off after High School to figure out her future endeavors, she finally made the decision to move to Scottsdale in August of 2014. She started taking classes at Scottsdale Community College and then is when she found her passion in writing. Nicole has the cutest 2 year old dog that she loves taking on hikes around the valley. Aside from that she is always discovering the newest concepts and trends in Old Town Scottsdale, in hopes to share them with others!