Isabella's Kitchen
Something you should know about me is that two of my favorite things are wine and sunsets. Being a millennial, I'm sure you could have guessed right away that wine would be one of them. At Isabella's Kitchen located on North Scottsdale on 8623 E. Thompson Peak Parkway, both are plentiful.
Within the pure grounds of Grayhawk Golf Course, touched with flowers and cute bulb light fixtures draped across the patio, Isabella's Kitchen is the nesting ground for stunning views of the sunset in the North Valley. There is a putting green to the right of the restaurant in the back patio area that you can use to putt on while you wait for a table, and a grass area to the left so your kids can burn off some last minute energy.
Every time I've gone, they are fairly busy (which is your first green light that this must be a pretty popular restaurant). I would usually expect to grab a glass of their specialty wines such as Nickel & Nickel, and sit in a rocking chair by one of the three fireplaces they have for open seating. This makes the wait truly relaxing.
Trust me, you will want to arrive around sunset to make sure you can see the breathtaking views of the golf course.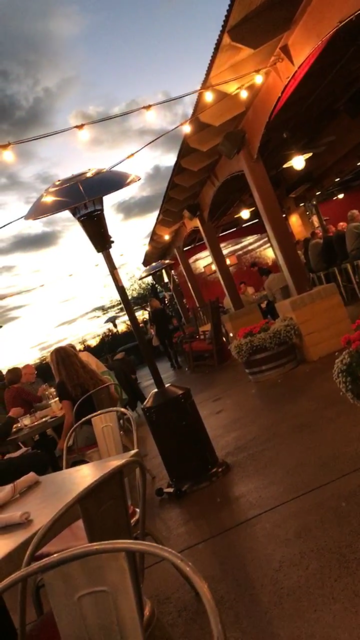 Aside from the amazing views, this Italian restaurant has scrumptious food! From choices like their famous Deb's Pasta (creamy parmesan sauce with chicken, tomatoes, and basil), to hand tossed Pizza's. On the slightly healthier spectrum, they offer things like a Kale and Quinoa salad or Grilled Fish Tacos if you're trying to watch your figure. Sometimes I lean this way because I want to be able to have that third glass of wine and feel guilt free. You can't go wrong with any choices here!
The ambiance is very mellow and relaxing. They play chill, Indie rock music that compliments the vibe of the restaurant, and have a 360° bar that is half inside/half outside for your preferred seating choice. There are also multiple TV's around the bar for entertainment if you want to watch the sporting event of the night. There is also a separate area that can be rented out to plan events, such as Dad's surprise 60th birthday, or to bring your group of girlfriends to celebrate a bachelorette party. This is honestly the restaurant to go to enjoy a nice Pomegranate Margarita, a glass of wine, and delicious Italian food with the ones you love!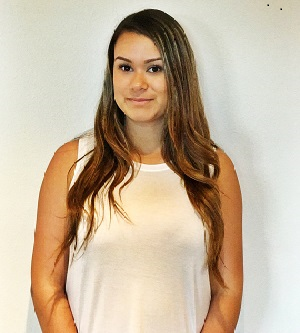 Nicole is a 22 year old Nanny in Scottsdale, Arizona. Aside from nannying she loves writing and hopes to start her own blog one day. Nicole is originally from Highlands Ranch, Colorado; a suburb outside of Denver. She attended Highlands Ranch High School and graduated in 2013. Taking a year off after High School to figure out her future endeavors, she finally made the decision to move to Scottsdale in August of 2014. She started taking classes at Scottsdale Community College and then is when she found her passion in writing. Nicole has the cutest 2 year old dog that she loves taking on hikes around the valley. Aside from that she is always discovering the newest concepts and trends in Old Town Scottsdale, in hopes to share them with others!