Diego Pops
This Retro Cantina is the perfect place to come grab a refreshing Watermelon Mint Margarita after a day of Spring Training. Located a block before the Giants Spring Training stadium at 4338 N Scottsdale Rd, is where you can find Diego Pops. Bring your group of friends and be sure you don't miss Happy Hour, because they have one of the best on the block.
All appetizers are half off on Happy Hour and the Diego Margarita is only $4. As well as select beer, wines, and sangria for $3-$5. You can enjoy this special 7 days a week between 3-6pm.
The bar has seating indoors and outdoors, so feel free to pick your choice, but I recommend the patio because I feel like I am on vacation at a tropical getaway. With the planted Cacti sitting in a pot of white stones, cute succulents, and the white brick fireplace with topaz glass gems you'll be stuck here all night with the cheap food, drinks, and tropical getaway ambiance.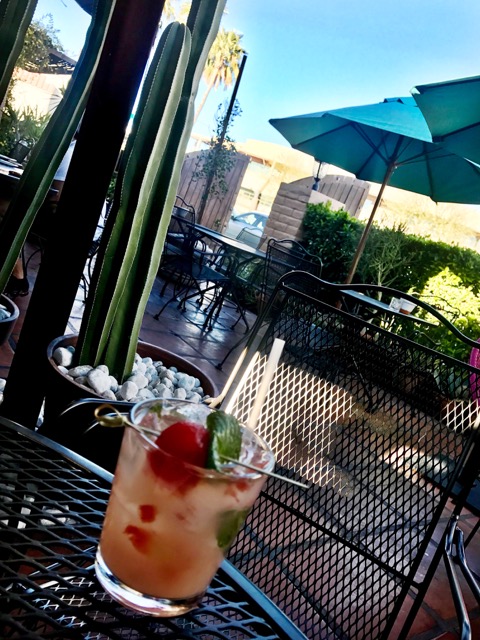 Good thing the appetizers on the menu are amazing- their most popular one is the Brussel Sprout Nachos (street corn queso, queso oaxaca, fresno chili, pickled onion, roasted garlic beet crema, fried egg). I know they may not sound too appetizing, because when I first heard of them I thought the sound of Brussel Sprouts for Nachos was kind of strange, but let me tell you, these will leave you wanting more. The Fried Egg on top, genius!
Another popular item on Happy Hour is the Street Corn Queso; the savory taste of the cheesy queso is mouthwatering. It has such a unique taste to it, with corn kernels it adds more texture and consistency to the dip and falls perfectly onto a crisp chip, mix with some house made Guacamole and this is the perfect pair to your Diego Margarita. Oh, did I forget to mention that all food and cocktails are house made daily? Everything is so fresh. Such as their fresh Poke bowls, which is very unique because I have not been to another Mexican Restaurant on Scottsdale Road that serves Poke Bowls.
Of course, this Mexican Restaurant wouldn't be considered Mexican without Tacos, which by the way are $3 all day Monday's. Say goodbye to Taco Tuesday and hello to Taco Monday. They have many different choices to choose from such as Grilled Adobo Chicken (serrano, hot sauce, house slaw), Braised Pineapple Pork (pineapple slaw, cotija cheese), and Grilled Shrimp (queso oaxaca, corn salsa, onion, fresno chili, salsa verde) for a couple recommendations. You can also add a side of rice and beans for only $2. Such a steal! Another item they have on their menu, which really stuck out to me, is the Sonoran Hot Dog (bacon wrapped all beef hot dog, pinto beans, grilled onion, mayo, avocado crema, Cotija, brioche bun), this place rocks!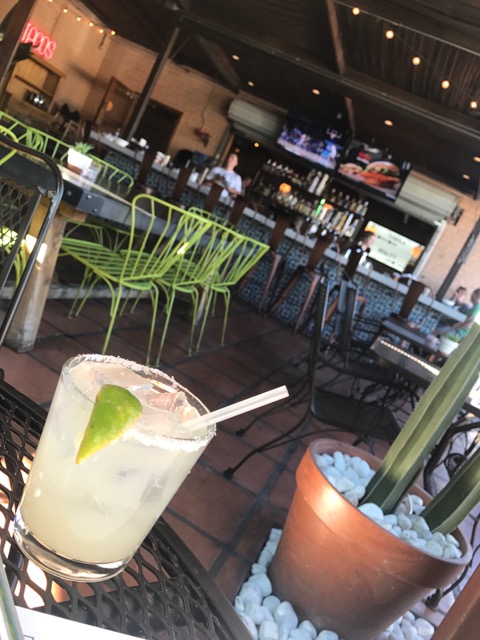 Aside from all the amazing food, you can bet that this unique and contemporary take on Mexican cuisine has fantastic margaritas. The most popular Margarita's on their menu are the Guava Coconut, which is served inside of a baby Coconut with Ciroc Coconut, house made Sweet and Sour, Guava, and Coconut Water. My other favorite drink is, the Watermelon Mint Margarita, I love anything mint and I love Watermelon, the two really complement each other and make it tasteful and refreshing, the perfect summer drink for Arizona. Their third most popular Margarita is (drumroll please…) the Snow Cone Margarita. Let your inner child come out and enjoy a Snow Cone, that I'm sure you haven't had in years, but this one has Tequila in it and you can choose from two flavors Watermelon Lime or Mango Elderflower.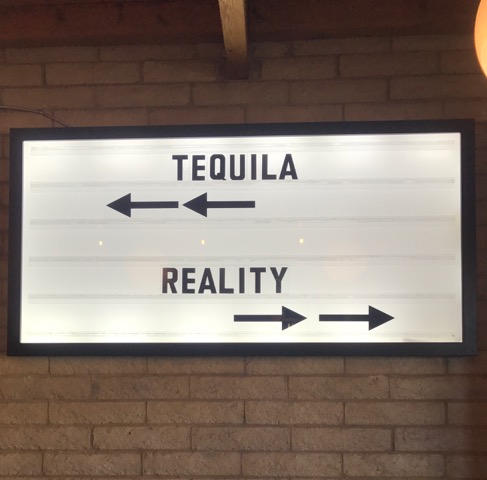 Diego Pops is such a chic trendy taco shop. They have a vintage ice cream machine you will find yourself gazing at as you walk past neon pink and lime green pineapple wallpaper on your way to the bathrooms. With the old-style gold leather booths, antiqued LED signs, and pastel color scheme you will experience the vintage vibe of the restaurant.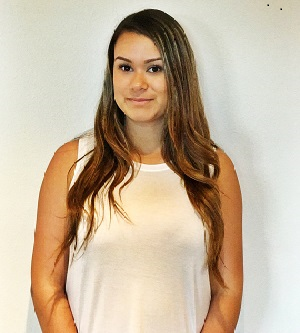 Nicole is a 22 year old Nanny in Scottsdale, Arizona. Aside from nannying she loves writing and hopes to start her own blog one day. Nicole is originally from Highlands Ranch, Colorado; a suburb outside of Denver. She attended Highlands Ranch High School and graduated in 2013. Taking a year off after High School to figure out her future endeavors, she finally made the decision to move to Scottsdale in August of 2014. She started taking classes at Scottsdale Community College and then is when she found her passion in writing. Nicole has the cutest 2 year old dog that she loves taking on hikes around the valley. Aside from that she is always discovering the newest concepts and trends in Old Town Scottsdale, in hopes to share them with others!