Barrio Queen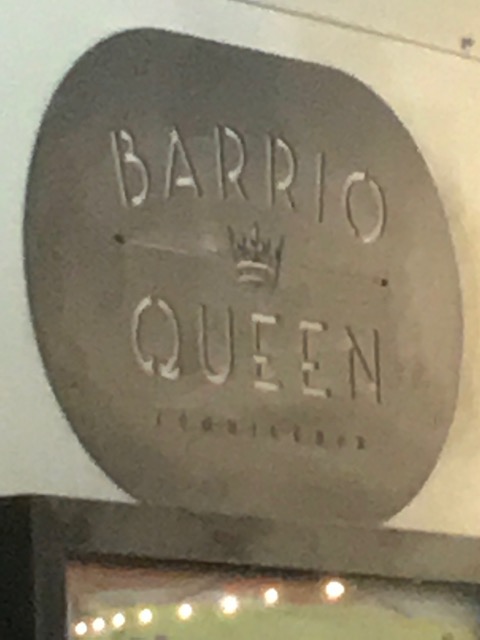 Barrio Queen is in Old Town Scottsdale near Waterfront and Fashion Square Mall. There it lies in the perfect location for shopping, dining, and bars. As you walk up to the restaurant you will immediately notice the Forest Green awning with Barrio Queen written in large white letters. Stepping inside you may be taken back, to your childhood by the brightly colored restaurant covered in Day of the Dead decorations because looking from outside it may not look like much, but once you see all the vibrant colors and decorations you will be in awe of this trendy original restaurant.
Looking to the left of the front doors you will find Lime Green colored leather booths with silver metal light fixtures in shapes of 3D stars hanging above the tables, and across from the booths, you will see one out of the two bars the restaurant has. If you go to the right which leads to the larger main area of the restaurant and to the patio, and the second bar you will notice several large pictures of women with Day of the Dead paintings on their face. There is also a table with skulls and other decorations on it. The booths on the main side of the restaurant are Navy Blue with orange, white, and blue stripes. The tables are each set with small plates, each with a distinct color or cute pattern such as flowers.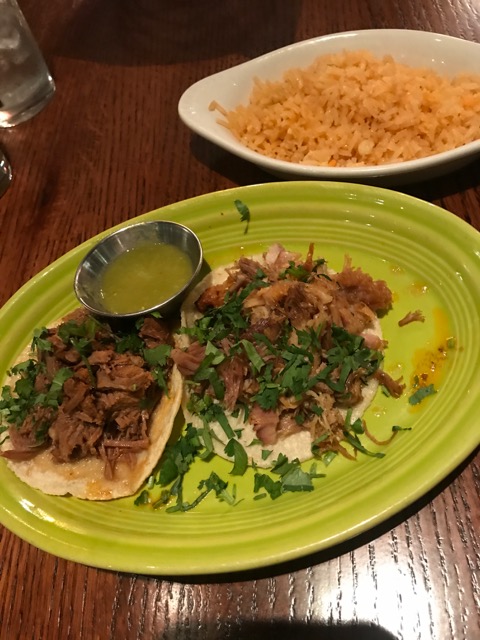 The light fixtures on this side of the restaurant are my favorite! They are all glass and neon colored and have an antiqued look. They are in bunches of three or four all hung on a rustic bronze rope. The flooring is the same Forest Green color as the awning out front and is a flower pattern that spreads throughout the whole restaurant. The patio is lit with a string of lights hung across the patio area and is secluded with different tropical plants around the exterior perimeter. The dining area is large, making this the perfect place to come with a large group of friends to celebrate a special occasion, as the restaurant can accommodate the space.
Aside from the decorations Barrio Queen is all about the food, they were the winner of Best of our Valley and Best of Phoenix for their food and Tacos! On Tuesday's they offer mix and match tacos for $3. Some of their most popular tacos include the Carne Asada, Carnitas (they marinate the pork in Coca-Cola), and the Cochinita Pibil (Pork marinated in sour orange and achiote paste, pickled red onion, and homemade Pico de Gallo). The Tacos are small corn tortillas and are very authentic and flavorful. Barrio Queen is known for is their signature Guacamole that is prepared tableside and topped with Pomegranate seeds. This is hands down the best Guacamole I have ever had in my life! The sweet flavor of the pomegranate seeds adds a fresh and sweet taste to the avocado. The Guacamole is extremely fresh as you watch them cut the avocados, squeeze the limes, and mix the other ingredients right in front of you. If you are looking for authentic Mexican food I highly recommend eating at Barrio Queen.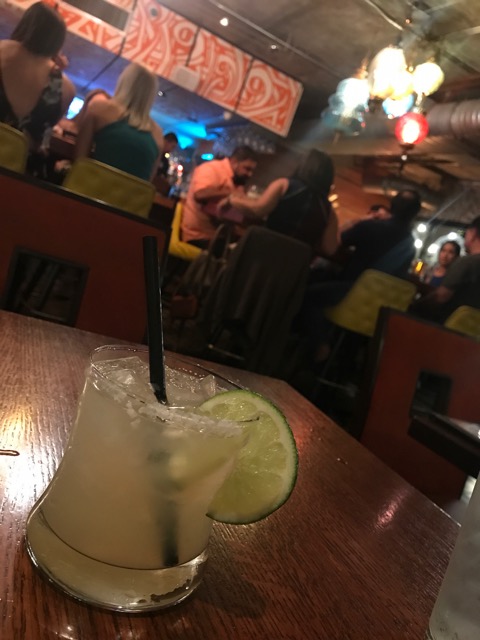 Don't forget to pair a Skinny Chola Margarita (Don Julio Blanco, fresh lime juice, and agave nectar) with your Carnitas Tacos. This award-winning Margarita is so fresh and sweet you can taste the sour aroma from the fresh squeezed limes. If you are looking for a spicy Margarita, as there are several Margaritas made with Jalapeños on the menu, I would highly recommend trying the Death's Door. This one comes with a warning sign on it as it is made with Habanero, Jalapeno, Chile de arbor infused Tequila Ancho Reyes, Azunia agave nectar, and fresh lime juice. I was not brave enough to try it because spicy is not my thing, but it is highly recommended if you can deal with the spice. They also have fruit infused Margaritas and a Ginger one as well if you cannot handle the kick!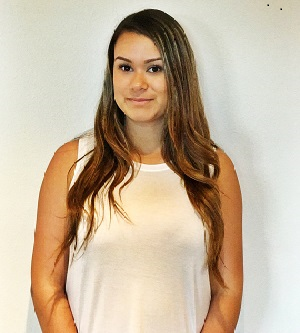 Nicole is a 22 year old Nanny in Scottsdale, Arizona. Aside from nannying she loves writing and hopes to start her own blog one day. Nicole is originally from Highlands Ranch, Colorado; a suburb outside of Denver. She attended Highlands Ranch High School and graduated in 2013. Taking a year off after High School to figure out her future endeavors, she finally made the decision to move to Scottsdale in August of 2014. She started taking classes at Scottsdale Community College and then is when she found her passion in writing. Nicole has the cutest 2 year old dog that she loves taking on hikes around the valley. Aside from that she is always discovering the newest concepts and trends in Old Town Scottsdale, in hopes to share them with others!