Babbo: A Classic Italian Experience
Babbo is an Italian eatery off 8840 Talking Stick Way. This modern classy Italian restaurant is the perfect place to come on a Monday or Tuesday evening with your family to enjoy a delicious Spaghetti and Meatball entree for $6.99. They also have an amazing happy hour where you can enjoy a whole bottle of wine and Bruschetta board for $20 from 3:30 until 6 pm Monday through Friday.
When you first sit down at your table they provide complimentary bread and olive oil and balsamic dip. The warm bread topped with a small piece of red onion, cheese, and other spices will melt in your mouth. You will be full well before your meal comes out. That is fine because you will have a craving for more. From choices like Focaccia sandwiches to pizzas, salads, and pasta nothing will disappoint. To start off your meal I recommend trying the Firecracker Rolls, they are hand-rolled wontons topped with Parmesan, served with Spicy Marinara sauce and a side of Mista Greens. The cheesy taste mixed with a little bit of spice is unique and complements each other well.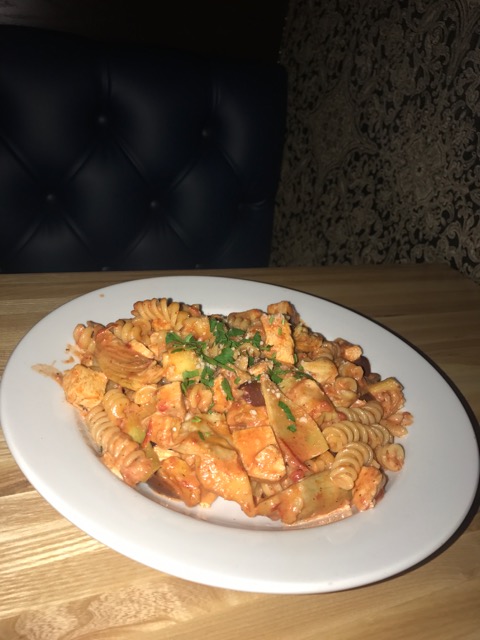 A couple of their most popular pasta dishes are the Garlic Shrimp Pasta (Shrimp, Creamy Garlic Sauce, Mushrooms, Sun Dried Tomatoes. Served on Linguine), Chipotle Chicken Pasta (Roasted Chicken, Corn, Scallions, Mixed Peppers, Chipotle Cream, Lime Juice, and Cilantro. Served on Penne), and Pasta Martini (Vodka, Creamy Marinara, Chicken, Artichokes, Garlic, Kalamata Olives. Served on Penne). The Kalamata Olives really adds a sweet taste to the Pasta Martini dish, if you like sweet and creamy vodka sauce this is the dish for you.
The interior of the restaurant has a classy vibe with mellow background music. They have three circular light fixtures above the main dining room, mirrored decorations, and vibrant colored wallpaper. There are several dining rooms with booths and regular table seating. There is a private back room with large tables if you would like to reserve it for a larger private party for a special occasion. Outside there is a large fireplace with seating to enjoy a glass of wine or wait for your table. This is a very relaxed quiet restaurant with amazing food!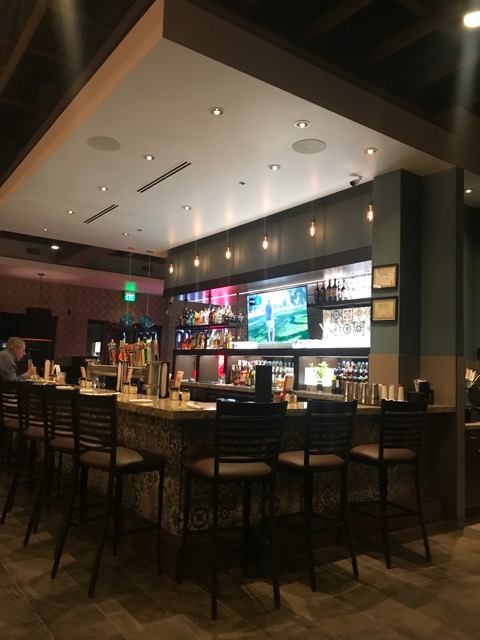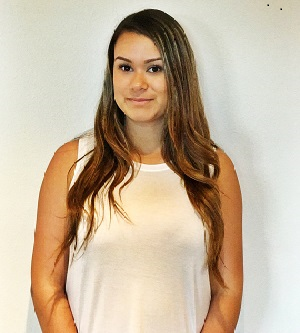 Nicole is a 22 year old Nanny in Scottsdale, Arizona. Aside from nannying she loves writing and hopes to start her own blog one day. Nicole is originally from Highlands Ranch, Colorado; a suburb outside of Denver. She attended Highlands Ranch High School and graduated in 2013. Taking a year off after High School to figure out her future endeavors, she finally made the decision to move to Scottsdale in August of 2014. She started taking classes at Scottsdale Community College and then is when she found her passion in writing. Nicole has the cutest 2 year old dog that she loves taking on hikes around the valley. Aside from that she is always discovering the newest concepts and trends in Old Town Scottsdale, in hopes to share them with others!