Desert Night Cinema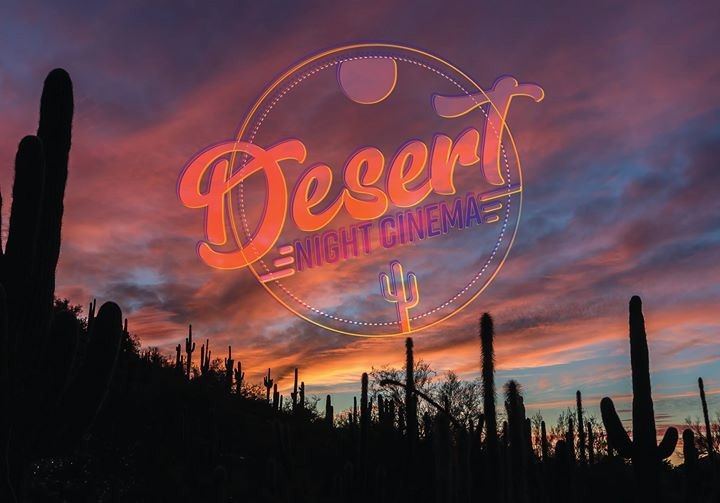 Sit back and enjoy the magic of a movie theater under the stars with The Desert Night Cinema. An event located in Arizona's own beautiful Desert Botanical Gardens. Whip out your blankets and comfy chairs and enjoy classic movies in a beautiful hidden garden. The event takes place on Thursdays each month; a few upcoming dates feature E.T. (May 3rd ) Grease (May 10th ), and future movies and dates are still being determined. So make sure to check their website at; https://www.dbg.org/events/desert-night-cinema to find out which movie will be played on what day. You can even vote for your favorite movie to be played on their Facebook page.
Before the movie starts you get to enjoy live entertainment from comedians, improv actors and play fun trivia and games! There are a few food trucks available for you each night and kettle corn and popcorn will always be served. ( You can check to see the specific food truck list at https://www.dbg.org/events/desert-night-cinema) Improv acts start at 6:30 pm and end at 7:30 pm before the movie starts. The movie will play rain or shine and doesn't start until the sun sets which is usually between 7:30 and 7:45 pm.
Admission is fairly cheap for all of this excitement at $12 for a child (3-17 years old) and $16 for an adult! Although if you are a member of The Desert Botanical Garden club, you get discounted $2 off of your ticket. Get there early as seating is first to come first serve and the event is wheelchair accessible. To purchase tickets and to answer any of your questions, visit https://www.dbg.org/events/desert-night-cinema.
Kenzie Barrena is a nineteen-year-old freelance writer residing in the sunny city of Phoenix, in Arizona. Since the age of ten, she has grown up writing stories for her friends and classmates and even won awards for her pieces. She eventually decided to turn her passion into a career and will be furthering her education by starting her degree in Journalism this summer. Aside from writing, in her free time she enjoys playing instruments, such as the piano and guitar; reading, and spending time with her loved ones. She listens to music and plays video games religiously and also enjoys writing poetry!