Cave Creek Balloon Festival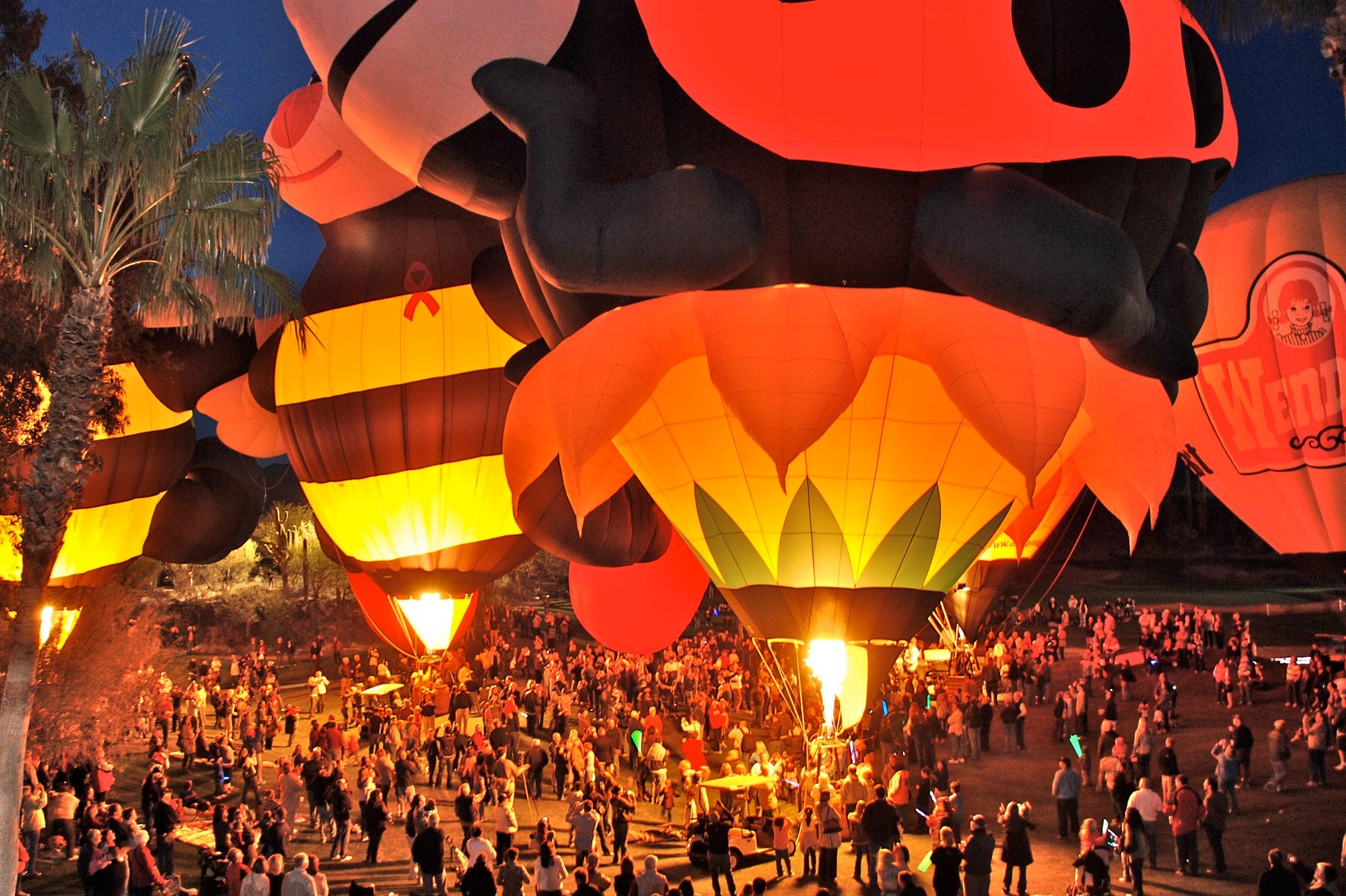 Enjoy a beautiful summer night outdoors with Cave Creek's annual balloon festival at Rancho Manana Golf Course. From 5:30 to 10:30 pm, you can enjoy the stillness and beauty of hot air balloons in our own desert sky.
Not only do you get to enjoy watching the glow of balloons grace into an abyss, but you also get an eccentric firework show, live music from local bands and delicious food! In celebration of Memorial Day weekend, you will find red, white and blue everywhere so feel free to show your American pride and stunt our nation's colors!
Before the balloons go up at 7:30 pm, you can enjoy a Color Show from the Civil Air Patrol and a flyover from Deer Valley Composite Squadron 302. And if this isn't enough to entertain your little ones, they even have face painting, games, free balloons and a designated "kids thrill zone"!
The event takes place May 26th and you can get tickets online at http://cavecreekfestivals.com. Adults are admitted at $15, kids 12 and under are $10, and children 2 and under are free! You can also purchase at the door, but if you wait until then it is a bit more money, Adults: $20, kids: $15 dollars and kids 2 and under are still free! If you can't make it this year they hold this patriotic event every year so be sure to catch it in 2019!
Kenzie Barrena is a nineteen-year-old freelance writer residing in the sunny city of Phoenix, in Arizona. Since the age of ten, she has grown up writing stories for her friends and classmates and even won awards for her pieces. She eventually decided to turn her passion into a career and will be furthering her education by starting her degree in Journalism this summer. Aside from writing, in her free time she enjoys playing instruments, such as the piano and guitar; reading, and spending time with her loved ones. She listens to music and plays video games religiously and also enjoys writing poetry!