Bobby Q's Scottsdale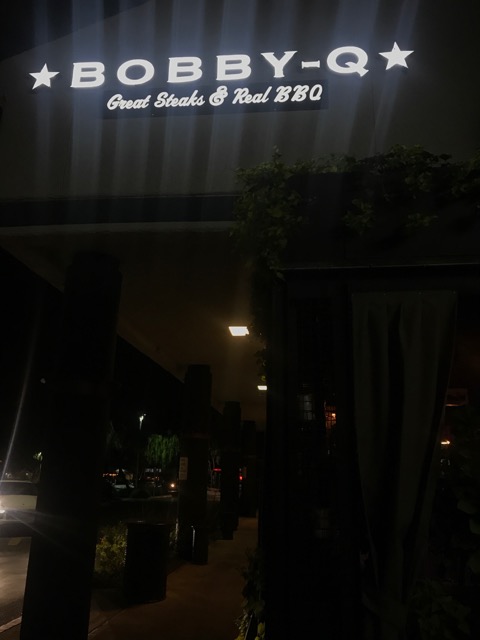 As I walk into the dimly lit restaurant my scent is flooded with the sweet smell of Barbecue sauce. The smell is instant, it makes me hungry. Bobby Q's is a modern American Barbecue restaurant. The outside is hidden from tall bushes and nicely planted flowers. As you walk inside of the building it is lit with candles spread throughout the dining room. Brick lined walls give it an older rustic look with antique decorations. The interior design of the restaurant brings a calm and relaxing ambiance. This is the perfect place to enjoy a cocktail filled with great conversation and delicious barbecue food.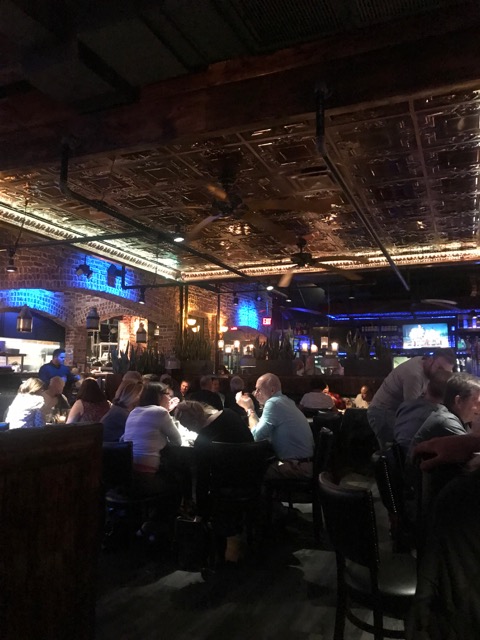 The drinks consist of all handcrafted cocktails; there is a variety to choose from all with unique names such as the Duck Duck Goose which consists of orange vodka, pomegranate agave, mint, and lemon. Other handcrafted cocktails consist of the Watermelon Cooler (Blanco tequila, agave, jalapeño, watermelon, cilantro, and lime), Coconut Lime Mojito (Rum, coconut, lime, and soda), and Pineapple Passion (Pineapple rum, coconut rum, coconut, pineapple, and lime served in a pineapple rhine). The most popular drink out of the cocktails would be the Duck Duck Goose according to our server Sarah. It has a fruity but not-too-sweet taste. It is very refreshing and tastes like juice because you can't even taste the vodka.
The fruity drinks are all very popular but the food is what makes this restaurant so popular. Right now this is the most popular restaurant in the Valley! I have heard so many great recommendations and I am so glad I finally got to try it myself. This is the best barbecue in town. When you are seated you will be served with warm corn bread and butter. The most popular appetizer that they are most known for is the Q-rolls (crisped bread stuffed with smoked prime rib brisket, served with BBQ sauce and chipotle dip). People will come here just for these crisped rolls. The crunchy bread mixed with the meat tastes exceptional with the chipotle sauce.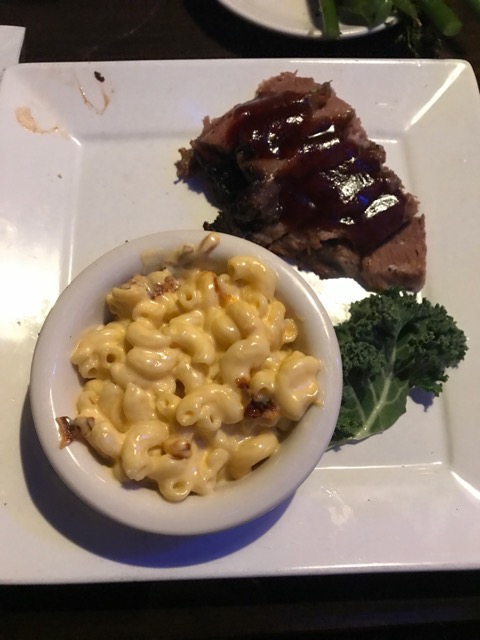 There are options from burgers, homemade veggie burgers, to pulled pork sandwiches, and a variety of salads. But what they are most known for and a few of the most popular items on the menu are the Barbecue platters. The smoked slice beef prime brisket and the baby back ribs are the most popular choices. You can also choose from two sides to complete your platter (Mac and cheese, Cole slaw, roasted corn, mashed potatoes, shoestring fries, and many more). The smoky meat is so tender and flavorful it will literally melt in your mouth. Topped off with their BBQ sauce you can honestly taste why this is the best place in the Valley. The meat couldn't be tenderer, to where your fork falls right through it. This is hands down, some of the best food I have had in awhile. I cannot wait to come back and enjoy this again!
Nicole is a 22 year old Nanny in Scottsdale, Arizona. Aside from nannying she loves writing and hopes to start her own blog one day. Nicole is originally from Highlands Ranch, Colorado; a suburb outside of Denver. She attended Highlands Ranch High School and graduated in 2013. Taking a year off after High School to figure out her future endeavors, she finally made the decision to move to Scottsdale in August of 2014. She started taking classes at Scottsdale Community College and then is when she found her passion in writing. Nicole has the cutest 2 year old dog that she loves taking on hikes around the valley. Aside from that she is always discovering the newest concepts and trends in Old Town Scottsdale, in hopes to share them with others!